Raspberry Pi remains the feeling, the novelty and here we show you more
See how you can create a weather station with your Raspberry Pi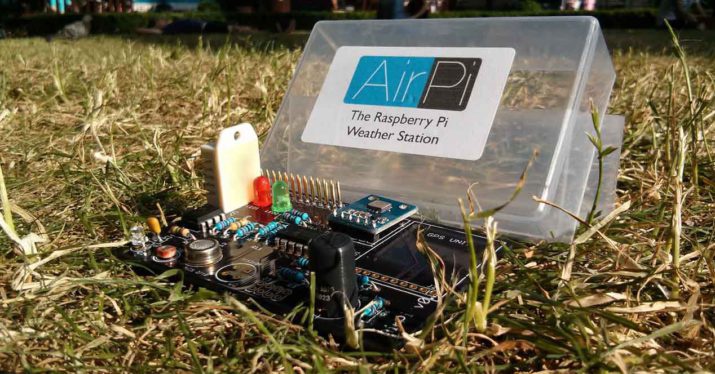 Again by making use of a screen, we can convert this device in a complete weather station and be able to view the information in a simple manner. We can find the temperature, humidity, air pressure, ultraviolet radiation, light levels, levels of nitrogen dioxide.
Here the most important thing is the creativity, the desire to learn, to investigate, to investigate, to create and test the electronic and technological development and the desire to innovate in a world so competitive as it is the world of technology
Look at what you can do with a Raspberry Pi, a dvd audio books
If you like to listen to books when traveling or at home relaxed, one of the possible projects to perform is the audiobook or audiobook. The vast majority of important titles of literature are in this format, so that it is not complicated to obtain them.
Using the Raspberry we can create a device of this type without the need for a larger one as it can be a computer or tablet, or directly more costly.
If you are on holiday and where you are not connected to the internet, the Raspberry Pi, is the best ally
if you are here on holiday and where you are located there is no internet connection, but you want to navigate, you can do it with a server providing content to our devices (computer, tablet, mobile). And a solution may be to do with the Raspberry Pi. Here's how to make a server for the Raspberry Pi with which continue to enjoy digital content from multiple devices, even if we are not connected to the internet.
With a server you can then enjoy a Media Center to connect to the TV via HDMI/RGB. As well as a Hotspot to remotely connect to the Pi from some devices such as the iPad or iPhone. Also a DLNA to view content on iPad via streaming. You can enjoy a Samba to download books or any file shared on a HD. And to develop applications, the server account with Git, web server, MySQL and some other framework.