We continue to offer the best projects with Raspberry pi
The phone open source that you can mount with a Raspberry pi
This phone you can build it from the couch in your home. It is based on Raspberry Pi, the famous miniature plate that carries out thousands of projects DIY (Do It Yourself) that we see on the Internet.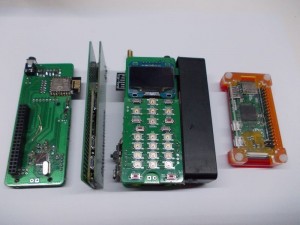 Usa specifically the model Zero, something smaller and more basic than the RaspBerry. However, da and long for the role that we seek. The telephone, called by its creators as ZeroPhone, was designed to solve the problem of the current phones: are unsafe, little repairable and in addition are complex.
ZeroPhone, a telephone for basics that you can build with Raspberry pi do
n't expect me to have Android (how often have this type of project). Even has a touchscreen. It has 4G or 3G. And that is if, using a 2G modem
It is obviously a phone only to send/receive calls or messages. For this project have been left aside the large screens, .The display that have integrated is of 1.3 inches, as we used a long time ago. It is even smaller than the current Nokia 3310, WHICH HAS 2.4 inches.
The good news is that if that is capable of running applications. We can even run our own (if you know). By the time runs Python, but in the future you may be able to interpret other languages natively.
The camera, on the other hand, is completely ruled out. But not by the resolution or the size of the screen, but because the phone would not be powerful enough to perform an auto focus.
As we can see, with Raspberry pi, leftovers, creativity, projects, primodial is eager to create, to improvise, to give free rein to the imagination, Raspberry pi does the rest