We follow you by presenting some projects with your Rasbperry Pi
Raspberry Pi you continues to offer methods to create and design your own products
One of these projects is the Mobile
One of the most important utilities that have been developed is to design a mobile phone. The name given is the PiPhone. Works thanks to a touch screen of adafruit and account with a Sim900 with which to make calls. Yes, it works for GSM/GPRS, do not expect to have a 4G of last generation.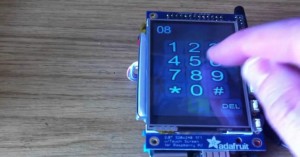 Without a doubt has been one of the most striking projects that have been carried out with Raspberry Pi. A cell with the basics and without housing.
You can also create a Beat box will
also have the opportunity to create an instrument with which to play percussion rhythms. Is actuated through a capacitive sensor and an audio amplifier on an enclosure made of wood.
A Player of audiobooks is another new feature that you can create with your Raspberry Pi
If you like to listen to books when traveling or at home, or if you cannot read at that time and you do not want to delay the reading your favorite book, one of the possible projects to perform is the audiobook or audiobook. The vast majority of important titles of literature are in this format, so that it is not complicated to obtain them.
Using the Raspberry we can create a device of this type without the need for a larger one as it can be a computer or tablet, or directly more costly. Raspberry Pi is a project that comes to develop the world, your life and your habits.
So far there have been many uses with a Raspberry Pi