We offer you innovative projects that will be very well with your friends, in addition to that you will learn and have fun, dale! Already starting to enjoy your Raspberry pi 3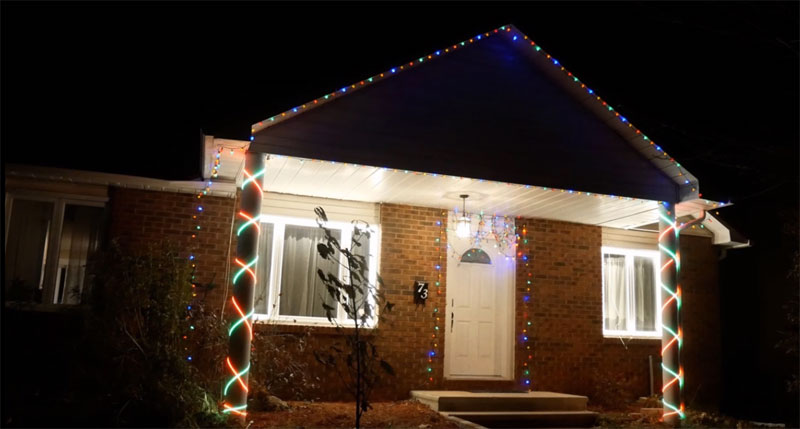 Look at the beautiful animated christmas lights for your home that you can create with Raspberry Pi
every year there is always one that is mounted an epic show with lights to illuminate your home with Christmas lights. But not everything has to be complex since it with the help of a Raspberry Pi next to a relay board, you can have a holiday cheer quite curious to see and very easy.
Nintendo Nintimdo: A Home Switch with Raspberry Pi
Thanks to Kokosgeek in our brand new group of Telegram, I have learned of this great project of a Nintendo Home Switch. Used as a no, a Raspberry Pi along with a large LCD display. It seems that some of those who comment on the videos from our Youtube channel, your prayers have been heard 😉 Although the entire assembly seems quite laborious, the end result is very good and I leave a video below to see it in all its glory.
How to mount a NAS home with Raspberry Pi
If you save and save, possibly you have found that it is difficult to have a comfortable place to save your files. You have a multitude of services that offer cloud storage but for much generates a privacy issue for different reasons. There are also small NAS servers that you can install in your house but the good are not cheap. A good option is to use a Raspberry Pi to do a NAS home that you can customize it to your liking. In the video in Spanish that left you then explain in detail.