We continue to offer new uses of your Raspberry Pi
Hi guys, lovers of the technology, in this opportunity we continue discovering new ideas to use your Raspberry Pi and continue enjoying its advantages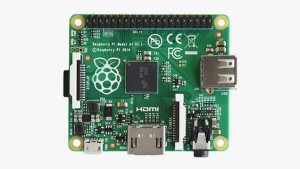 We continue to offer new uses of your Raspberry Pi.
A robot butler we
all dream with the idea of having someone to perform the duties for us and who better than a butler!, then today we bring you the idea of how to develop a tobot butler with your Raspberry Pi computer.
If you have a Nintendo Wiimote without using you can use it in conjunction with the Raspberry Pi to create your own robot butler. The shape of the robot is subject to your tastes and the materials they use, although you will need to buy a chassis and an engine so that the robot can move. Complete instructions are in the official Raspberry Pi.
A clock Nixie
Now until a wise and meticulous watchmaker can boast of being; as you can build a clock Nixie with your Raspberry Pi without too much difficulty and the results are quite impressive. If you connect to the web you can even automatically change the time according to the schedule of summer/winter. It takes only a few lines of code and you can configure it to connect cable or wirelessly. In the page of Martin Oldfield have instructions
A stove controlled with wifi
If you like the kitchen and you wish to make your own food, you can not only cook your favorite dish, but designing a stove. With a butane stove and a Raspberry Pi and some extras (small pieces printed in 3D) James Gao managed to manufacture a new stove that can be operated by remote control and allows you to automatically regulate temperature through a system of internal feedback. The code and the pictures can be found on the blog of Raspberry Pi