We bring you innovative projects built with Raspberry Pi
Raspberry Pi continues to amaze his lovers of technology and electronics, lies not in the innovation and offers every day new projects that will captivate your attention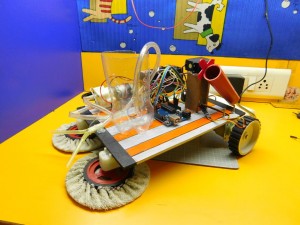 We bring you innovative projects built with Raspberry Pi
With Raspberry Pi you can build a "Roomba" home
with an Arduino Uno, a pair of engines, water and cleaning cloths, having a robot robotic cleaner, it is only a matter of time.
Build your own drone with Raspberry Pi
One of the most comprehensive and ambitious projects of this summer is to build your own drone. Purchase engines and different elements and then, with a Raspberry Pi and the Multiwii controller, you're ready to experience and get a completely custom drone.
3D printer 
is a very basic and only serves to prints of small dimensions, but if you have knowledge of electronics, it is a challenge. With pieces ranging from a CD from your old computer to an Arduino board, of course, if you follow the instructions and programs, you will have a functional 3D printer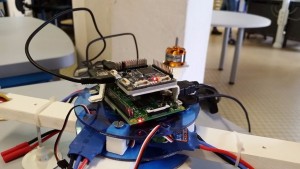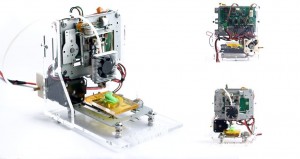 Vehicle detector
with a Raspberry Pi as the brain, the possibilities of this robot are as many as you want to improve it. From GPS to create a route to a camera so that you can see at distance the travel, you can build a vehicle detector
Raspberry Pi button allows you to Build Amazon Dash magical it will do what you want
The dash buttons are comfortable if you shop at Amazon.  If you have one at home or pretend to experience something, this hack converts a Dash in an Advanced button to, for example, turn on lights connected to or send messages to a smarpthone