With Raspberry pi you can design a recreational console to connect to any monitor with HDMI
Some of the most spectacular projects with raspberri py, are those that remind us of the first steps of the computer science, or more specifically the of the game consoles.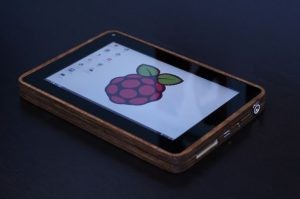 Connecting a joystick and several buttons to our Raspberry Pi, and most importantly, a monitor, we will have a beautiful recreational console with a multitude of games.
With Raspberry pi you can also design a tablet
its creator, Michael Castor, said that he only wanted a useful system, portable and linux-based, and that is what he did. A project that serves as a learning and research as a true utility, but that impressed the same Eben Upton, the founder of the Raspberry Pi.
If we were talking about a tablet made with the first version of Raspberry Pi, with the second version was born a laptop: Pi-Top. As you would imagine, if this plate is a mini, why not turn it into a laptop computer?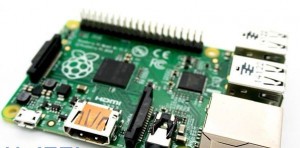 The main idea of the creation of this laptop is that it can be done from beginning to end, from its components (with the Raspberry Pi), up to its housing (by means of 3D printers). In addition, it is "almost" opensource.
The finishes are the typical 3D printers and give an appearance, much less curious to the notebook. Comes with a mounting kit, as well as a manual that makes it easier.
A DVD multimedia content the you can create with
first thing you think a handyman to see the Raspberry Pi is connected to the television and make your very own multimedia center. If you are one of those little hands, you're in luck, because it is one of the most common uses of this type of device. There are many resources to get Turn Your Raspberry Pi Into a full DVD multimedia content.
Within that solutions exist, the most important is the OpenELEC, Xbian and OSMC, which are based on Kodi/XBMC